ChondroPaw®
Promoting Dog Health and Happiness
Natural Supplement for Healthy Joints and Mobility
ChondroPaw® is the next generation in joint care for dogs. Our formula contains 99% pure Pharmaceutical Grade of Chondroitin Sulfate and a micro-dose of botanical extracts.
This Chondroitin is the main structural component of healthy cartilage. The unique combination of these elements when taken weekly supports your dog's healthy hard tissue (bone/cartilage) and soft tissue (muscles/tendons/ligaments).
ChondroPaw® helps to support and maintain the health of your dog's joints and connective tissue. It is the #1 veterinarian-recommended joint supplement for dogs.
Broad Spectrum Relief
Chronic pain or discomfort
Difficulty getting up and down
Slowness or stiffness when first getting up
Trouble climbing stairs
Swelling around the joints
Limping or favoring a leg
Decreased mobility
Lack of desire to run and play
Shivering and trembling
Decreased alertness
Results may vary depending on the dog's weight, type of condition, and most importantly how long the condition has been present. If the condition is severe, it could take longer to see results. Many owners report visible results in as early as 96 hours.
100% Natural
No Risky Chemical Drugs
Fast Acting
See Results in Just 96 Hrs
Free Shipping
For Orders Over $50.00 in the Continental USA
30-Day Risk Free
Money-Back Guarantee
Safe and Effective or Your Money Back!
Next Generation in Joint Care for Dogs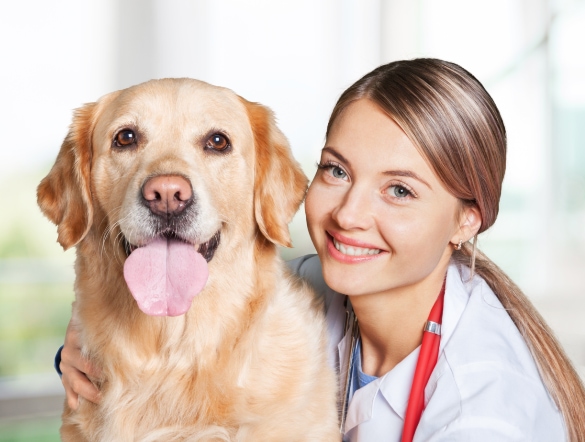 All Natural

– 99% pure Chondroitin and a micro-dosage of botanical extracts – no risky chemical drugs.

Totally Safe

– even for dog breeds and puppies prone to allergies. It can be used in combination with other supplements or prescription medications – no side effects.

Easy to Use

– only needs to be administered once a week. Liquid doses come in plastic ampoules for easy dispensing – no pills, powder or mixing water.

OTC Supplement

– ChondroPaw® is an over the counter supplement for dogs – no prescription needed.

Fast Relief

– your dog may start showing noticeable improvements in as little as 96 hrs after the first dose – no need to wait 1 to 3 months to see results with similar products.

Cost Effective

– we lowered the price of ChondroPaw® to enable more dog owners to afford the product – no shipping costs in USA.

Satisfaction Guaranteed

– if you are not pleased within 30 days, you will receive your money back guarantee – no questions asked.
See what customers are saying about ChondroPaw®
Don´t take our word for it

" My Grace, a 16-year-old beagle, was going to be put to sleep two weeks ago because she couldn't get up to eat her supper. Now she not only getting up to eat but she's going out to see what is going on and now barks again like a real dog.
Thank you so much for helping my Gracie enjoy whatever time she has left… 🙂"
— Ellen

" I had tried so many other supplements that had no noticeable impact of any kind. I now have some fresh hope that over a long period Jack will completely stop limping and can enjoy his life without pain again.
I cannot express my gratitude enough. Thank you, thank you, thank you. "
— Peter

" Kira could hardly walk on her right front leg. By the third week on ChondroPaw she was back running, jumping and ball playing. She doesn't have a limp anymore and she's back to being the playful pup she once was.
I can't say enough about ChondroPaw, it gave me my dog back"
— Katherine
Uses of ChondroPaw®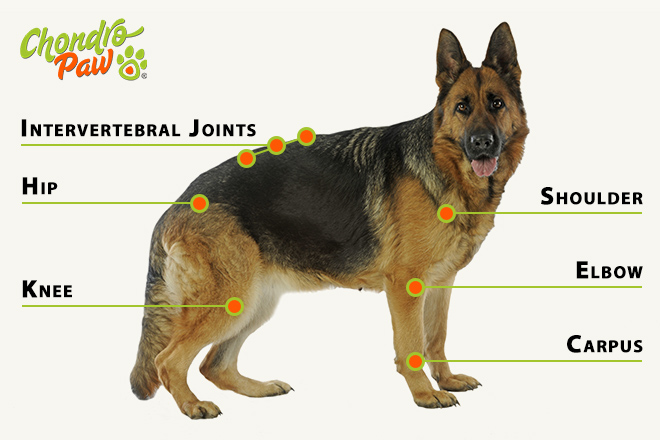 Dog Arthritis – Osteoarthritis/Degenerative Joint Disease is a condition that can result from trauma to the joint, infection of the joint, age, or other autoimmune diseases that affect the joint itself.
Dog Hip Dysplasia – This is a common condition, especially prevalent in older dogs and large breeds. Hip dysplasia is an abnormal formation of the joint that in its most severe form can eventually cause crippling lameness. The most common joints affected are the hips and elbows of the dog.
Dog Arthrosis – This condition is simply the damage to a joint that occurs over time, secondary to normal wear and tear. This is more commonly found in older dogs.
Directions for Use of ChondrowPaw®
Each box contains 5 doses (5-week supply, or 4-week supply for initial dose)
Use 2 vials of ChondroPaw, by mouth, on an empty stomach the first week.
Use 1 vial of ChondroPaw, by mouth, on an empty stomach each week thereafter.
If you are having trouble giving ChondroPaw by mouth, you may put it in the dog's food or water. Store the product in a cool, dry place. Avoid direct sunlight, along with prolonged exposure to high temperatures.
ChondroPaw® Products are manufactured by Amino Cell Inc.